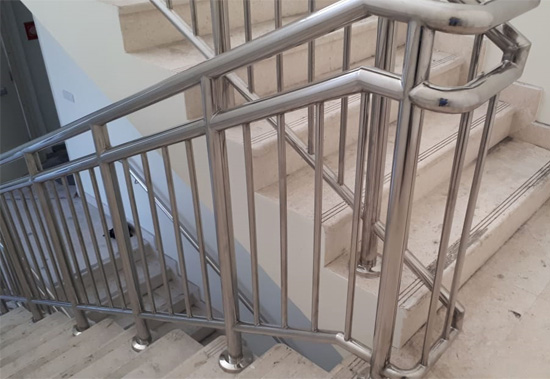 The stainless steel department has the ability to create virtually any and all manner of items that can be imagined or conceived. Whether it be commercial kitchen countertops and cabinets, custom brackets or shelving, stainless steel enclosures, piping or handrails or custom designs of almost any type. Between our machinery and our experienced staff. We are a team that will strive to fit your needs, whatever they may be. If it needs to made out of metal, we can probably make it. Give us a try.
Preview our
Quality Craftsmanship
Been working with ASM Industries since 2012. Great company, great products, product knowledge, service, delivery and prompt to return calls/emails etc. Willing to go above and beyond on every project. Good work guys and thanks for everything!
I have always been impressed with ASM Industries. They are straight forward and to the point with all facets of their work. They will give you what you need for a fair price in a timely fashion. Always my first choice for custom metal work.
ASM is always a pleasure to deal with. Mike and the boys are always happy to see me and get me what I need when I need it.