Since 1990 our welding and structure steel teams have been honing their skills and working closely with our clients to create world-class structures. With customers from across Canada, there is no limit to the scope of projects that ASM will take on.
Using industry-leading technology, ASM Industries will complete projects quickly and efficiently, while still being responsive to customer needs. Equipment and techniques that we use include:
CNC plasma table with the capacity to cut through mild steel up to 1.25 inches thick.
Heavy gauge roller capable of molding metal as wide as 48 inches.
TIG, MIG, and Arc welding techniques.
Shearing and braking machinery to cut and bend mild steel 10 feet long by ¼ inch thick.
With this wide range of machinery and array of metal working methods, ASM Industries has the technology and experience to support your next welding or structural steel project.
We also provide on site welding services for our valued clients. Our company holds CWB certifications CSA 47.1 and CSA 59 to better accommodate our clients needs.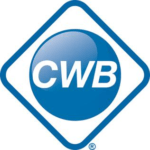 Preview our
Quality Craftsmanship
Been working with ASM Industries since 2012. Great company, great products, product knowledge, service, delivery and prompt to return calls/emails etc. Willing to go above and beyond on every project. Good work guys and thanks for everything!
I have always been impressed with ASM Industries. They are straight forward and to the point with all facets of their work. They will give you what you need for a fair price in a timely fashion. Always my first choice for custom metal work.
ASM is always a pleasure to deal with. Mike and the boys are always happy to see me and get me what I need when I need it.